We make custom products here in Birmingham, Alabama. If we can provide you, (our customers) with high-quality custom design products and furniture within the same-time frame and for a competitive cost, that will give you higher value for your investments. Get there from Here. 205-936-7699.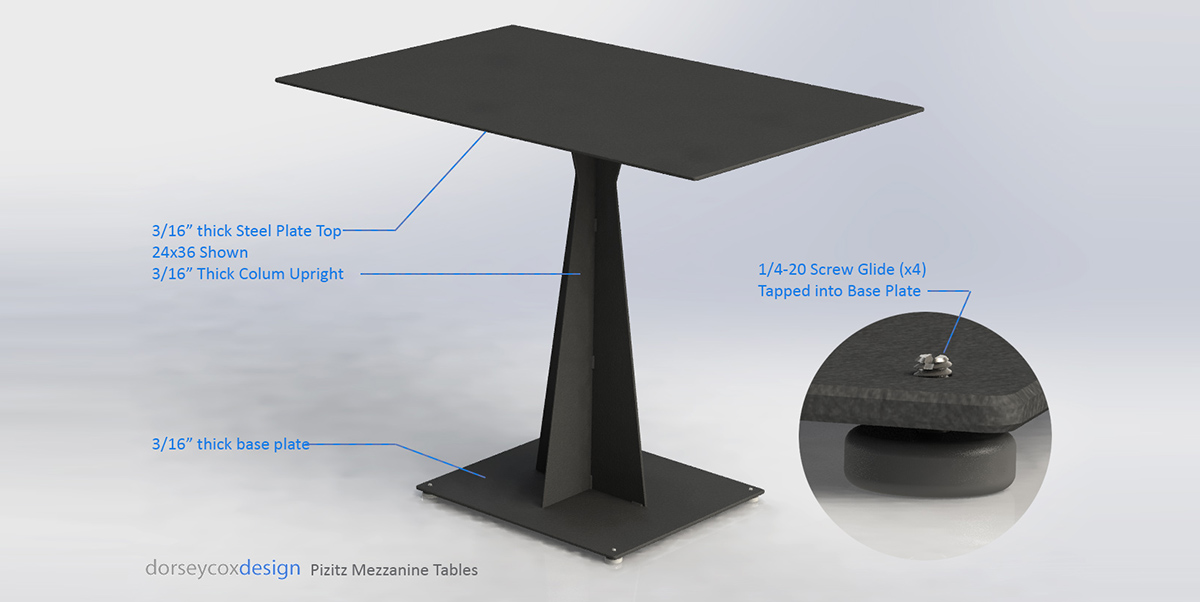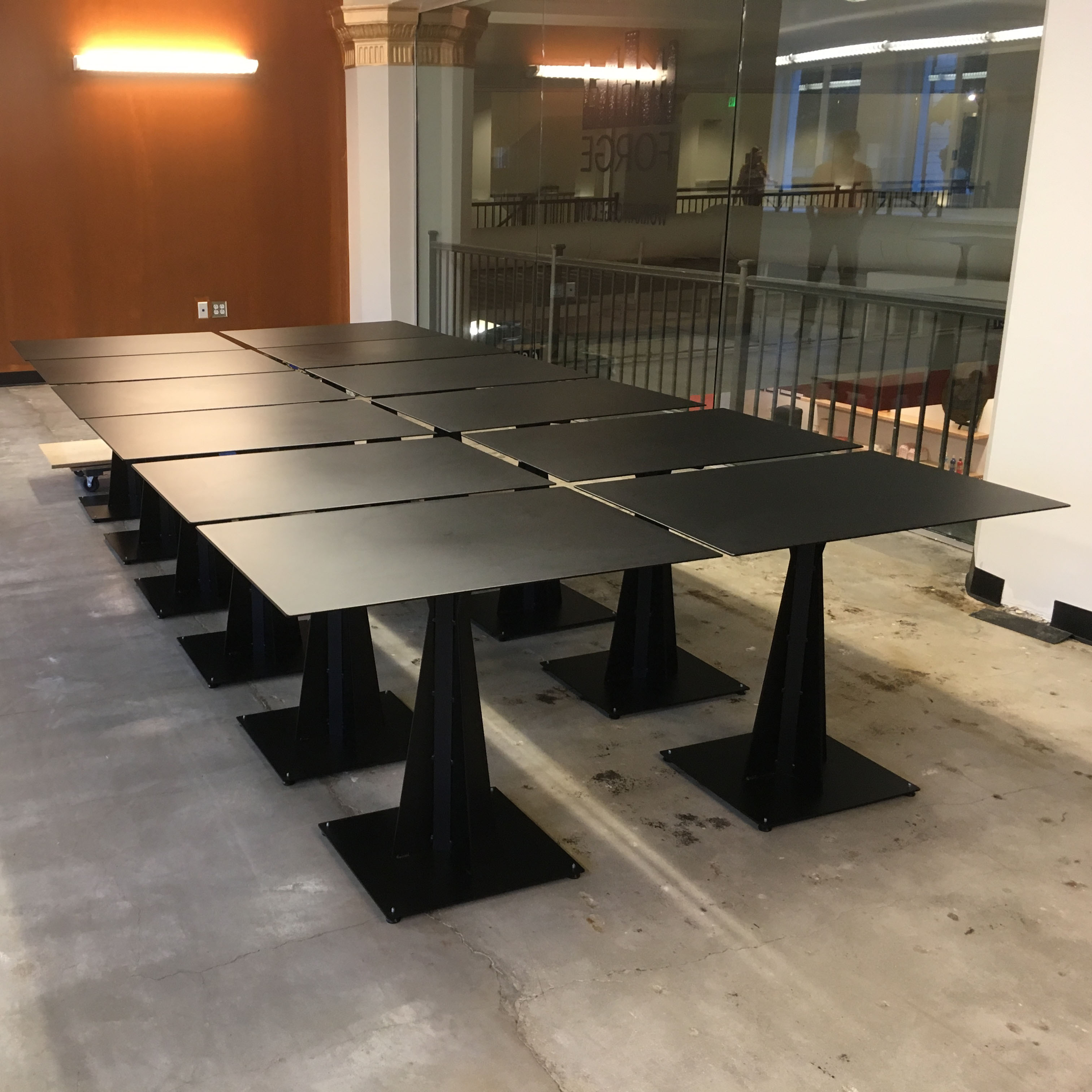 Custom Desks and Tables
FORGE, located in the Pizitz Mezzanine is one of the first Co-working Spaces in Birmingham, AL. Em and Kim Lee came to us with needs for custom furniture. They had some ideas and much enthusiasm. I was able to envision their needs and help them achieve custom furniture of contract quality, on time, for an affordable price.
We designed, engineered and produced 45 desks and 45 single pedestal tables all in Birmingham, AL with an assortment of local Birmingham craftsmen.